"Great set of lights and they're affordable. Using on my living room tv and when the room is dark, the lights are so perfectly bright. No issues with installation at all." Frank L. - USA
sale ends tonight
Regular price
$ 39.95 USD
Sale price
$ 39.95 USD
Regular price
$ 89.95 USD
Unit price
per
SAVE 55%
Sold out
✔️ creates an immersive experience
✔️ helps reduces eye strain
✔️ customizable lighting
✔️ app controlled
ColorSynk - TV RGB Backlight
Sale price
$ 39.95
Regular price
$ 89.95
Unit price
per
SAVE 55%
Sold out
Delivered between - and -.
View full details
Immerse yourself in your favorite movies, TV shows and games
Colorsynk is a LED strip backlight that syncs with your TV to create an immersive viewing experience. The lights change color and brightness to match the on-screen action, making you feel like you're right in the middle of the movie or TV show. It is easy to install, and it's compatible with all TVs.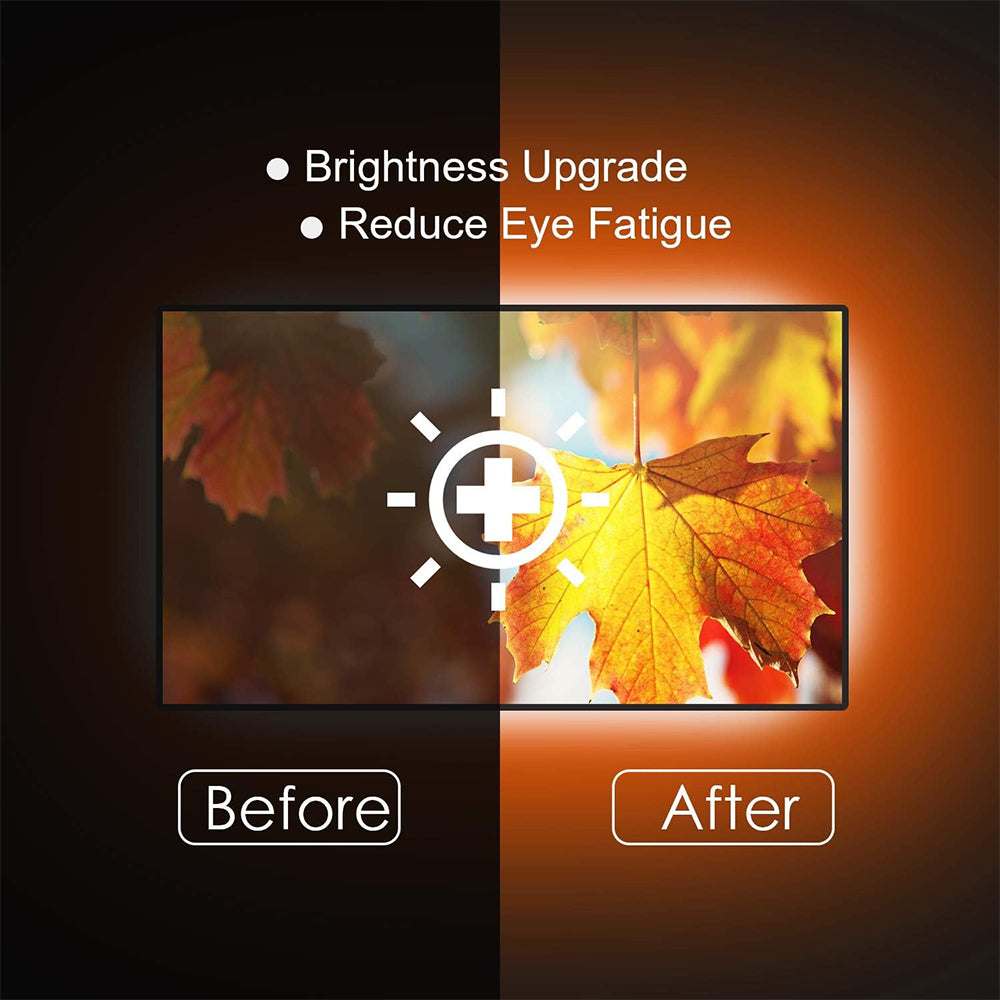 Reduced eye strain
The soft, ambient light from Colorsynk can help reduce eye strain, especially in dark rooms.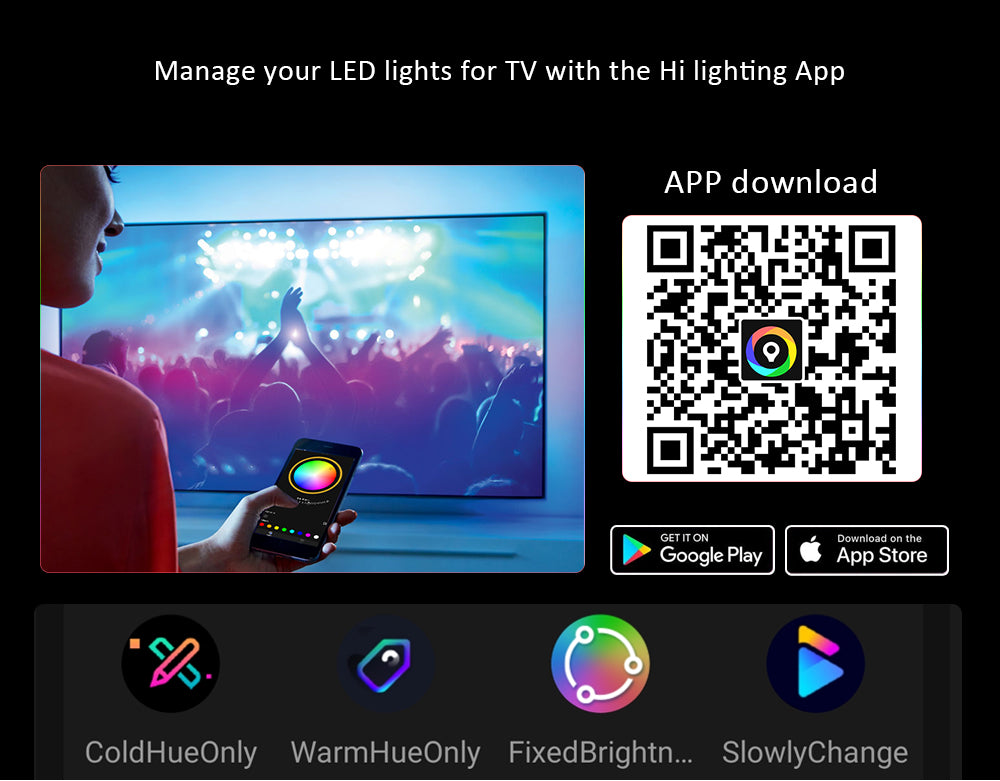 App controlled lighting
You can use the Hi Lighting app to control the lights on your phone or tablet. Scan the barcode to download the app on Google Play/Apple store, or simply search for Hi Lighting.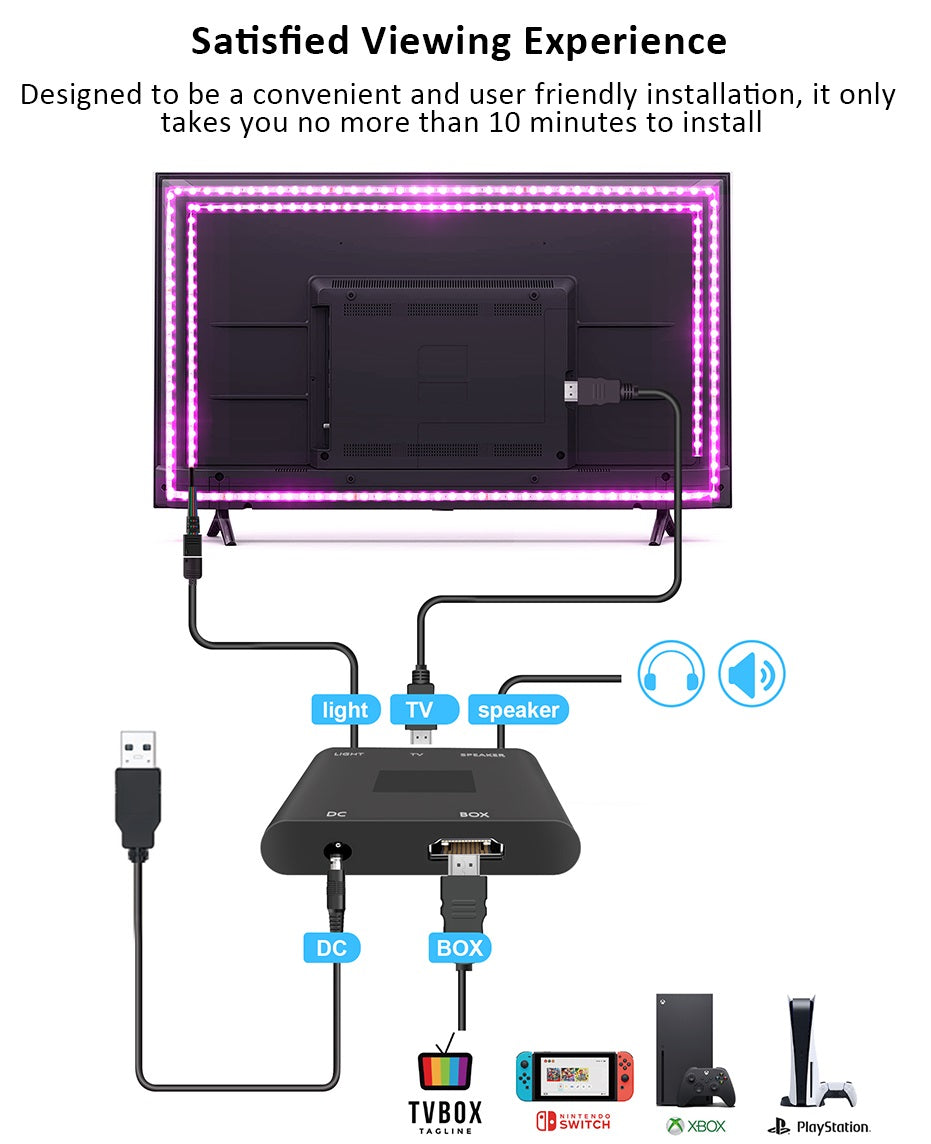 Easy installation
Clean the back of your TV. Make sure the surface is clean and dry before applying the lights.
Peel and stick the lights to the back of your TV. Start at the top and work your way down.
Connect the lights with the Light cables.
Connect the HDMI cable and DC cable then turn on the main device (PS5, Xbox.. etc)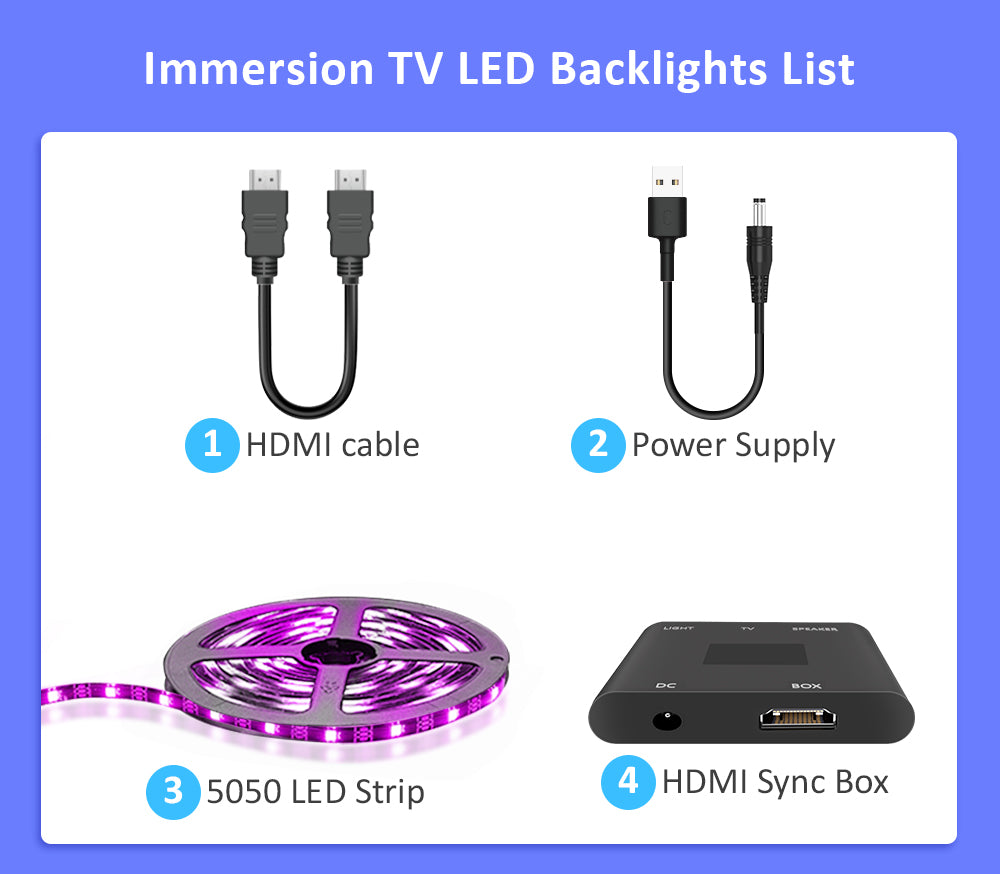 Package includes
Colorsynk Device
HDMI Cable
LED strip (5m - 196 inches)
Power supply cable (DC)