"NO MORE BURNING, STABBING FOOT PAIN.  I've been crying tears of joy! After a long day of work, my feet are pain-free. I can't even remember the feeling of sharp pain in the morning." Deborah L. - Verified Buyer
CLINICALY PROVEN
Regular price
$ 199.00 USD
Sale price
$ 199.00 USD
Regular price
$ 339.00 USD
Unit price
per
SAVE 41%
Sold out
✔️ Relieve your pain in 60 days or we refund you. Guaranteed.
✔️ Pain-free feet in the morning and no more stabbing foot pain after work
✔️ No more burning feet
✔️ Save up to $1,500 on therapy costs (per month) with this breakthrough home therapy
✔️ 30-day at home trial, free shipping, and hassle-free returns
Sweevly™ - Deep Healing Foot Massager
Sale price
$ 199.00
Regular price
$ 339.00
Unit price
per
SAVE 41%
Sold out
Delivered between - and -.
View full details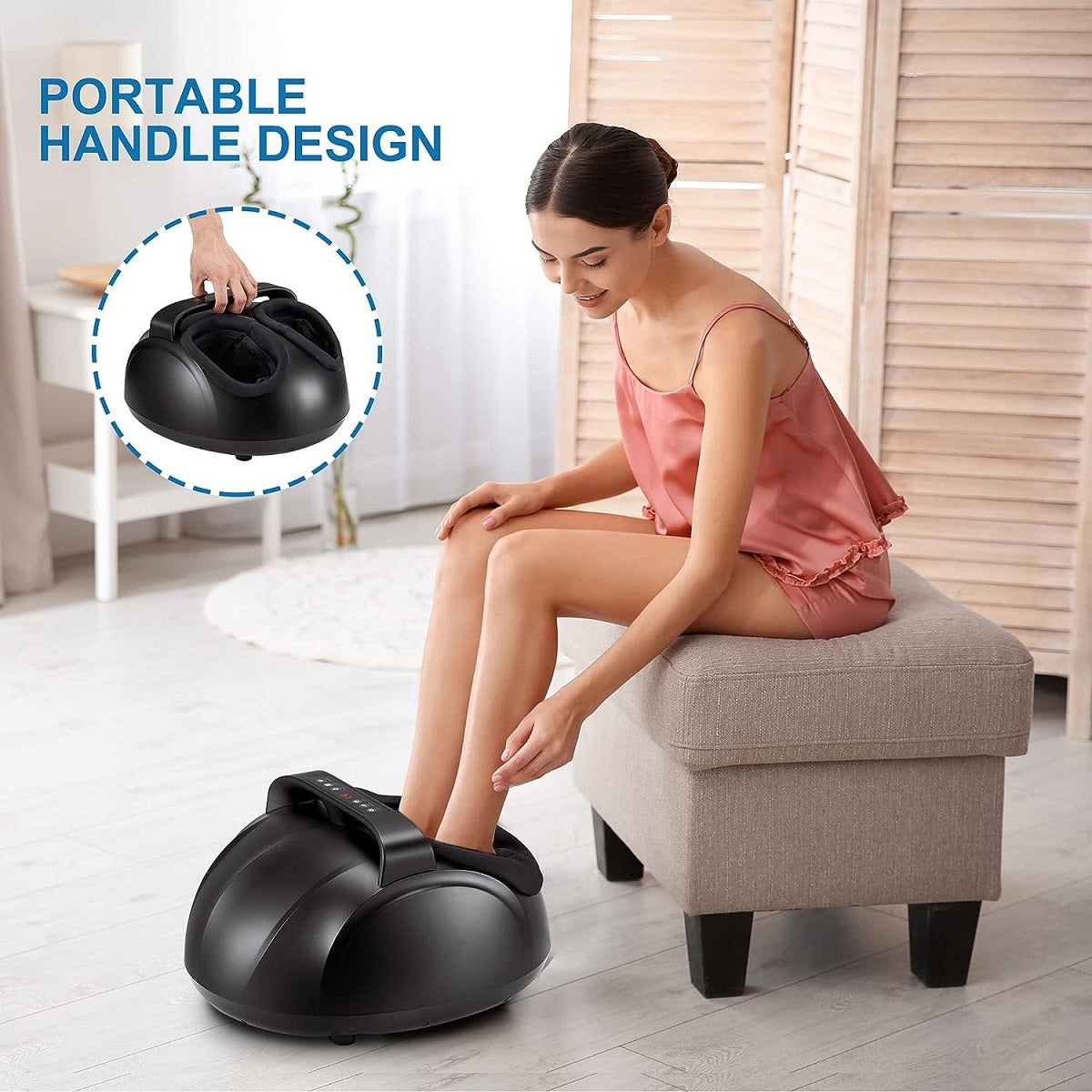 MedlinePlus
Healthline
HealthGrades
Medscape
Mayoclinic
MedlinePlus
Healthline
HealthGrades
Medscape
Mayoclinic
MedlinePlus
Healthline
HealthGrades
Medscape
Mayoclinic
MedlinePlus
Healthline
HealthGrades
Medscape
Mayoclinic
MedlinePlus
Healthline
HealthGrades
Medscape
Mayoclinic
MedlinePlus
Healthline
HealthGrades
Medscape
Mayoclinic
MedlinePlus
Healthline
HealthGrades
Medscape
Mayoclinic
MedlinePlus
Healthline
HealthGrades
Medscape
Mayoclinic
Relieve plantar fasciitis, neuropathy, foot pain and swelling
Are You Struggling With Horrible Pain In Your Legs And Feet?
If you or someone you care about is going through this, it's likely due to a lifetime spent standing, resulting in severe discomfort, burning sensations, and swelling. Could it be caused by frequent physical activity? Are you in the process of recovering from an injury or surgery?

Alternatively, it could be linked to an underlying health issue like plantar fasciitis, neuropathy, or edema. The outcome is chronic and persistent pain and swelling, which leave you unable to stand on your feet, fatigued, sleep-deprived, and constantly uncomfortable. However, there is a chance to transform this situation.
Melt the pain away, just like Brian and Melvin: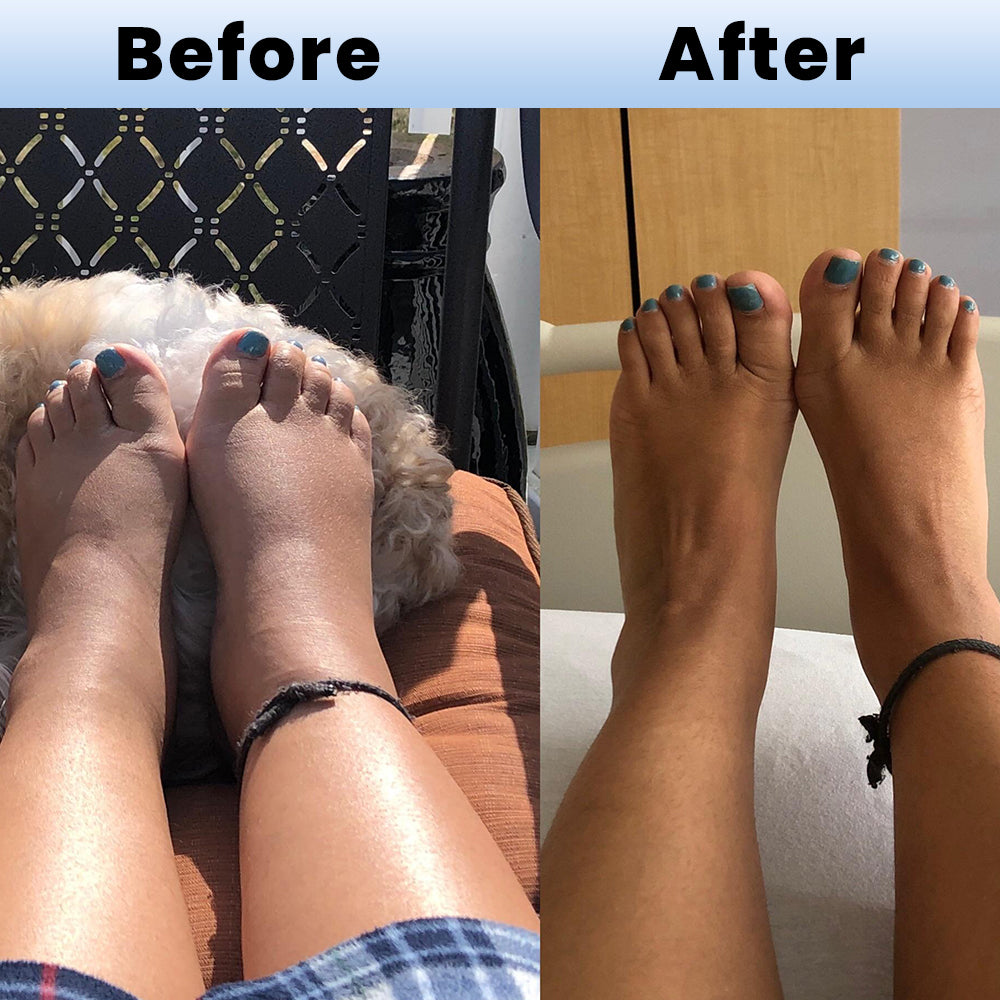 Naturally relief & eliminate foot pain and swelling
According to clinical studies, Sweevly Foot Massager provides a deep tissue massage that enhances blood flow, leading to increased oxygen and nutrient supply to injured tissues. This, in turn, accelerates the healing process.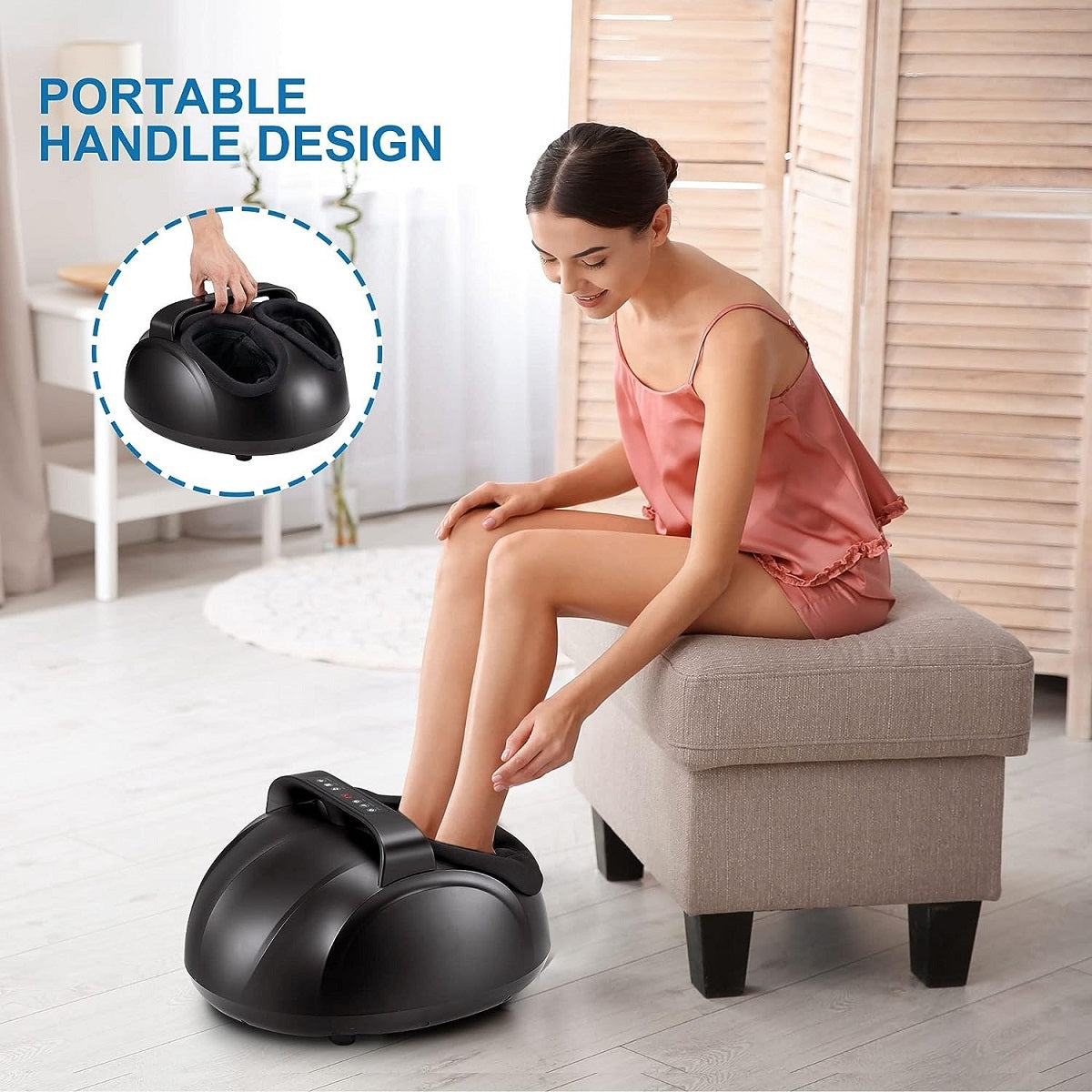 Discover healing at home
Get rid of Plantar Fasciitis, Neuropathy, Heel Spurs, and Foot Pain. Experience a groundbreaking home therapy that alleviates pain within 3 weeks.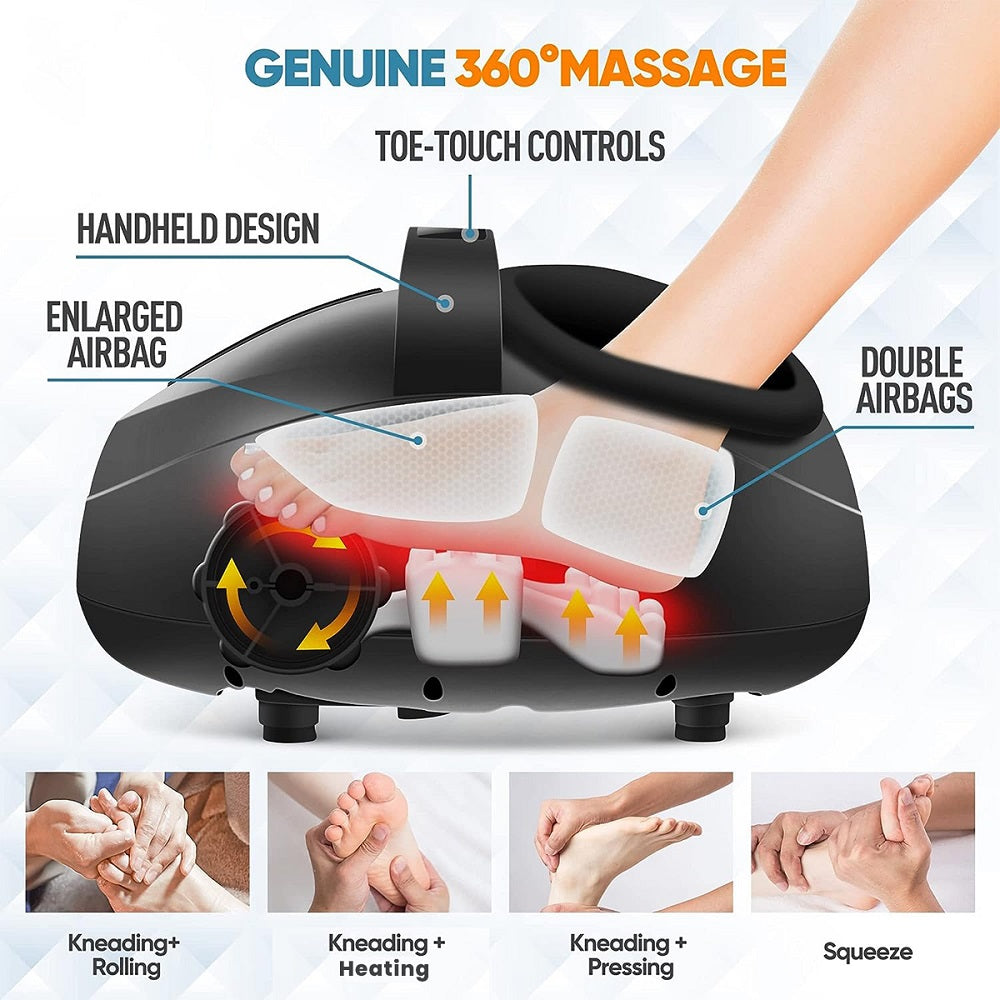 Easy to use
Only 20 minutes per day
Everyone can use the Recoverbody Foot Massager with ease!
It's lightweight, comes with a remote and power adapter.
If you follow this plan, you have a 95% of chances to reduce your pain within 1 month* (but it usually works within first week):
1. Place your Sweevly Foot Massager on a solid foundation
2. Put your feet inside the Foot Massager
3. Start your therapy, it will shut off after 20 minutes
4. Enjoy the deep massage, air compression, warm heat, vibration and watch the stabbing pain melt away
5. Repeat everyday for 3-4 weeks
Scientifically proven
Backed by over 100 clinically conducted studies, it may sound incredible, but it's a scientifically proven fact that massage, compression, heat, and vibration therapy significantly help in restoring foot health. 
frequently asked questions
When will I feel better?

Sweevly Foot Massager is not a magical solution; it requires consistent daily use for at least 3 weeks to be effective. It is scientifically supported by numerous clinical studies demonstrating its efficacy in addressing various health issues.

Currently, massage therapy is widely utilized in clinics and by therapists across the US. We take pride in the fact that thousands of Sweevly users have reported improvements in health conditions such as:


Plantar Fasciitis
Heel Spurs
Neuropathy
Edema
Arthritis
Swelling
and many other pain-related problems.
What if I don't see any results?

Don't worry. Even if a satisfying number of 95% of our clients had great results with their Sweevly Foot Massager, we understand that it may not work for everyone.

We have full confidence in our products, that's why we offer a refund guarantee before 30 days!

Simply contact our hearty support team and they will guide you during the easy return procedure.
What if the Sweevly Foot Massager is too expensive for me?

Our goal at Sweevly is to give you access to a professional treatment in your own home, at an affordable price.

That's why the Sweevly Foot Massager costs the same as what you'd pay for a session in a clinic!

It is sturdy and built only with quality and medical-grade components.

It will last and heal you for years, literally.

We truly believe that its price is fair compared to the health benefits you will receive.
Do you know Massage Therapy sessions can cost up to $12,000 per year?

Studies show that waiting before treating an injury or chronic pain can lead to serious complications and huge bills to rack up. Other brands like to sell their in-person therapy sessions for thousand of dollars, without any guarantee on the results.

We prefer to sell affordable, scientifically-proven and easy-to-use devices, that will get you real results.

Like 5,000+ Americans, get yourself today your own home therapy device for the price of one clinic session.

One year of Massage Therapy sessions in a clinic: $12,000+

Large full-body Massage Chairs: $2,000+

Save thousands with your own Sweevly home therapy device: the cost of one session in a clinic! 
What's the return policy?

As we are sure of our product, we offer free 30 days money back service and a 1-year warranty for the product during our flash sale. You can return the package if you are not satisfied with the result.
Technical Specs
Certifications:
FDA, CE, RoHS
Size:
18 x 15.5 x 10.3 inches
Fits up to Men Size 12
Weight:
12.65 Pounds
FDA Classification:
Class I
Power plug:
1 US power plug included
Features:
1 x Massage, air compression, vibration, timer, and heat therapy
1 x Remote Control
1 x Manual