Prenatal Fetal Doppler
$ 44.95 $ 89.95
Hear your baby's heartbeat at home

Imagine the first moment you hear your baby's heart beating. In an instant, your whole world changes.

With our Prenatal Doppler, you can listen to your baby's heartbeat anytime, anywhere. Brings you more of the most charming time in a woman's life and less of the anxiety & stress over your baby's being. 

Benefits
✅

Peace of Mind

- Relieve your worrying and anxiety by hearing your baby's heartbeat at home.


✅ Share The Magic - Share the experience of listening to your baby's heartbeat with the whole family.



✅ 

Mood Improvement

- Hearing your baby's heartbeat can help improve your overall mood and create a calming effect. etc.



✅ 

No Waiting Between Ultrasounds

- Don't wait weeks to hear your baby's heartbeat, now you can listen at home whenever you want to.



✅ 

Connecting Baby & Partner - Now your partner can bond with your baby from the very beginning.
Are Home Dopplers Safe?

✅ Home dopplers are 100% safe to use and cause no harm to your baby, as stated in the world-renowned British Medical Journal and multiple studies worldwide.


✅ Our doppler use's the same technology as those used at your prenatal check-ups and works exactly the same way.
Super easy to use (3 STEPS)

Our doppler is super easy to use and comes with simple-to-follow instructions, to have you

hearing your baby's heartbeat in minutes

.


Step 1: Apply ultrasound gel onto the probe


Step 2: Find the perfect spot on your belly and get comfortable


Step 3: Hear the sound of a heart that will fill yours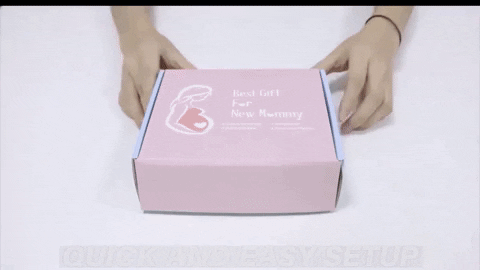 When can I start using my doppler?

As a general rule from week 13 of the pregnancy on, your bundle of joy's heartbeat will be detectable

We strongly urge you to keep the following recommendations in mind:
Limit the Exposure:

 

Do not use the fetal Doppler for more than a few minutes per week.
Ask for Training:

 

Look for a health care professional in your area to help you learn to use your fetal Doppler.
Don't Analyze:

 

Do not try to use a fetal Doppler to assess your baby's health on your own. An incorrect assumption about what you are hearing can be dangerous.
Contact a Doctor:

 

Trust your gut. Regardless of what you may or may not hear on a fetal Doppler, talk with your doctor if you have any concerns about your baby's health.